Magnetic Cards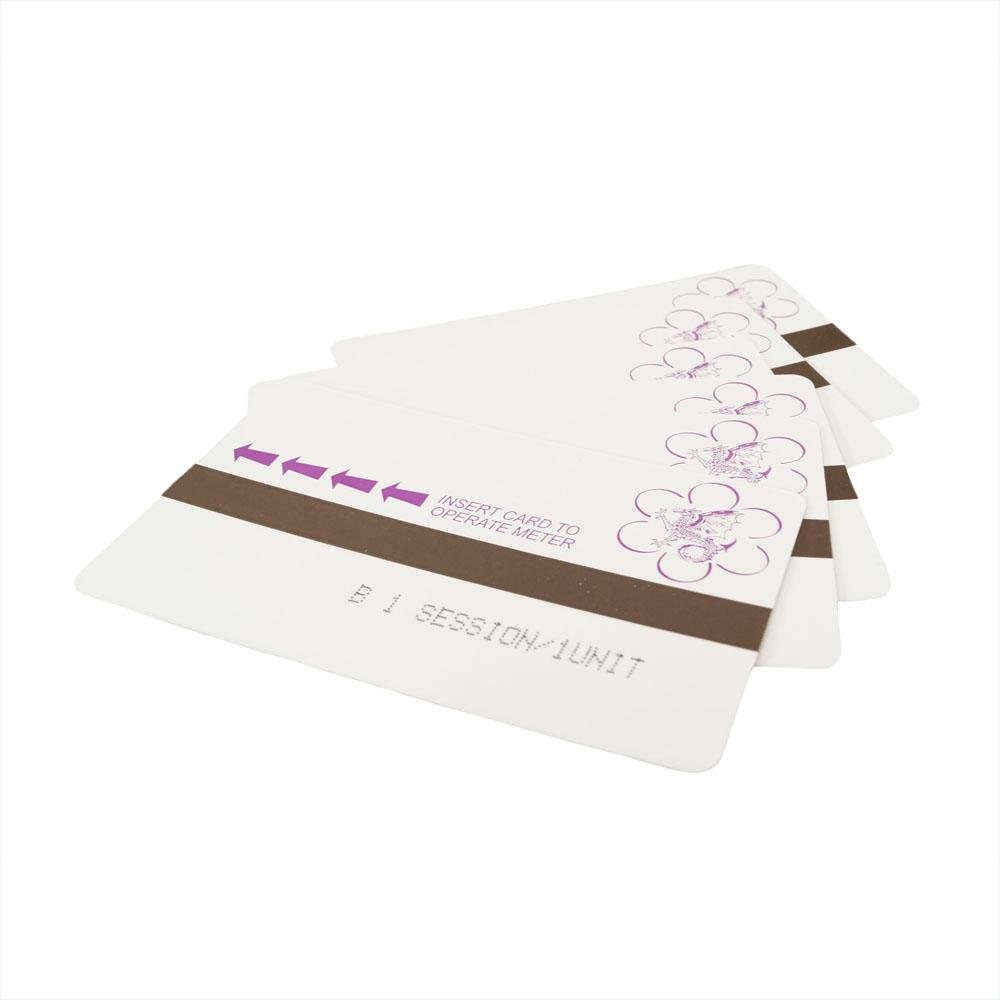 Product Information
LCI stocks a range of magnetic cards for use in our own current and historical card timers and meters and for machines from other manufactures.  You must therefore be sure that the cards purchased suit the code of your meter. The B1 is the default card for current LCI timers and meters.  If you would like help deciding which cards to purchase, please give us a call on +44 (0) 1258 489075 and we will do our best to help. 
Magnetic cards are available in either one or two session formats. A one session card will switch on the meter for the programmed time set in the meter and a two session card will switch on the meter for twice the time set in the meter. For example, for half hour games of squash a one session card could be used and for one hour games a two session card used.
All magnetic cards are sold in packs of 100.  
Note: B1 session cards are temporarily out of stock. We are expecting new stock w/c 5 June 2023.
Security Note
For security at point of use for existing customers, we are only able to supply magnetic cards to bona fide trade customers i.e. in conjunction with a meter purchase or upon proof of ownership of an existing meter. 
Customers not purchasing magnetic cards with a meter should enter the serial number from one of their existing meters.  If you have any queries regarding this, please call us on +44 (0) 1258 489075 for further information.
Earn
0
reward points with this purchase
The item has been added to your basket