Director
Laurie Fairhurst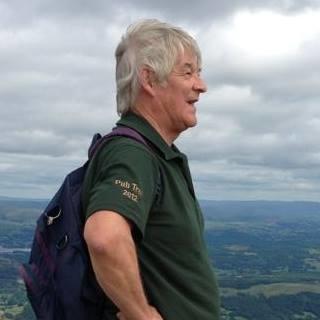 Laurie is one of the founders of the company and is responsible for the day-to-day running of the business with emphasis on new product design, production and quality. He is an Electrical Engineering graduate, a member of The Institute of Engineering and Technology and a Chartered Engineer.
In 1980 Laurie established Wyvern Designs to design and manufacture products for the leisure industry. The first product was the Wyvern Timer, still in production today, but with the purchase of Innleisure Products the company became fully focussed on timing controls and the name changed to Wyvern Innleisure Ltd.
Laurie has two grown up children and in his spare time he enjoys pottering around his garden and taking long country walks occasionally sampling another micro-brewery's offering.
Sales Manager
Pauline Davis
Pauline has been working for LCI since 1998 and is responsible for all aspects of sales. She has two grown up daughters and with her husband and three dogs spends much of her free time training dogs for agility competitions.
Accounts Manager
Margaret (Maggie) Ballinger
Maggie joined LCI in 2014 and is in charge of accounts and payroll. She works closely with Pauline and Monika, and is a qualified book-keeper. In her spare time she loves skiing, horse riding and socialising.
Technical Manager
Chris Yard
Chris has been working for LCI since 2001. He started in the company as a printed circuit board assembler, then moved into production. During his time in production, Chris learnt how to build and test all of our products and gained a NVQ 2 in electronics.
Chris took on the role of Technical Manager in 2004 and is responsible for testing all new products and assists Monika Servanská with any repairs and technical advice.
In his spare time he enjoys taking his dog for a walk, which normally ends up in the pub. He also enjoys playing games with his three children.
Purchasing/Technical Assistant
Monika Servanská
Monika has been working for LCI since 2005. She was born in Senec near Bratislava, the capital of Slovakia, and moved to England in 2004 after finishing college. During her first two years at LCI, she moved between different production areas and learnt about our products.
In November 2007, Monika became a Technical Assistant and is responsible for dealing with all returns and repairs, as well as helping Chris answering technical calls. She is responsible for all aspects of purchasing.
Production Supervisor
Sally Crabb
Sally has been working for LCI since 1998 when she joined part time on the production line. As her children grew up she became full time and was promoted to supervisor in 2006.
In her spare time she enjoys walking the family dogs, cycling and collecting old vinyl records, as well as helping her husband restore juke boxes.