Sigma Vision Starter Kit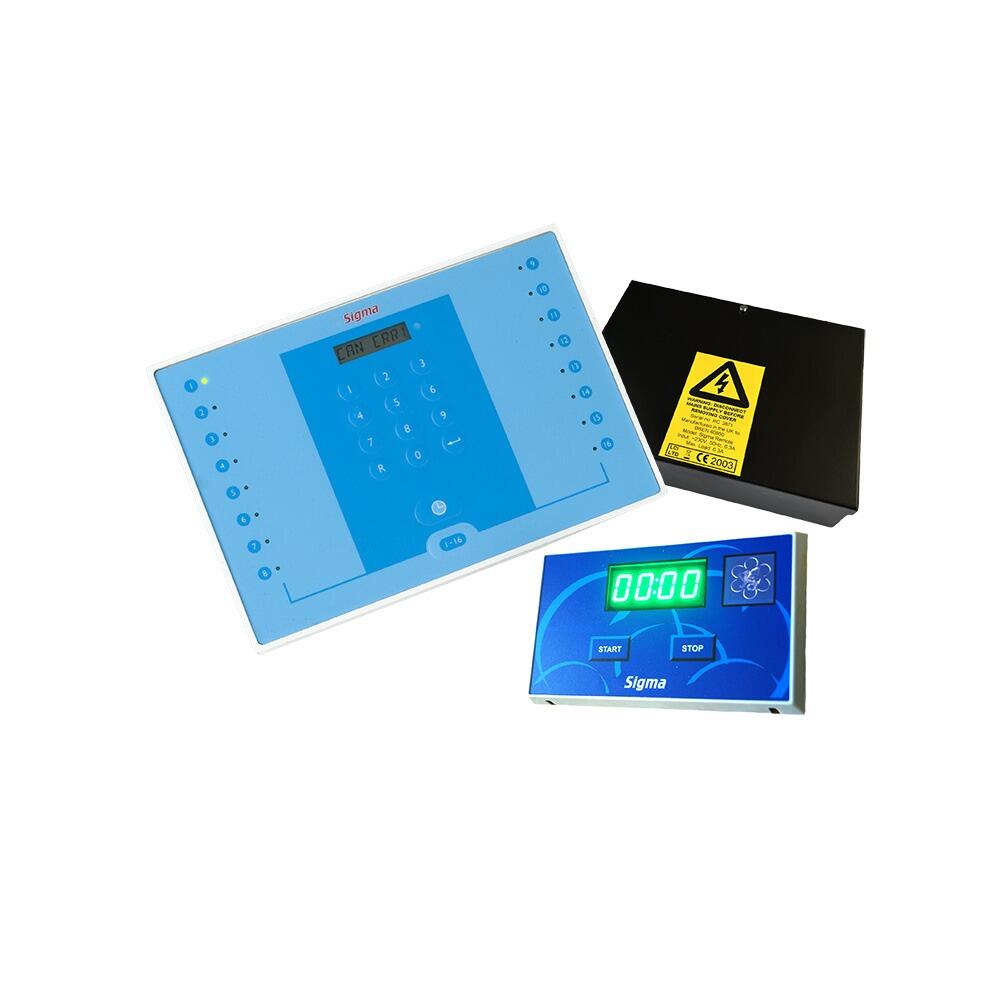 Product Information
The Sigma Vision reception control unit displays the status of one appliance at a time, up to a maximum of sixteen appliances. Sixteen lights display which equipment is in use and a liquid crystal display shows the time remaining and general status of any one piece of equipment.
A Sigma Vision system consists of three parts, the Sigma Vision Console, an equipment control unit (ECU) and a remote display. One equipment control unit and one remote display are required for each appliance being controlled.
The Sigma Vision System can be operated as a stand-alone system or it can be linked to a PC running third-party booking software.  An optional extra, the Sigma Vision TV Interface, allows the status of up to nine appliances per page to be displayed simultaneously on a TV/monitor screen.
Earn
0
reward points with this purchase
Technical Specifications
Input Voltage:
Reception unit: Supplied from USB port
ECU: 230V 50Hz or as requested
Remote display: supplied from ECU
Switching Capacity (ECU):
1kVA or Volt Free
Power Consumption:
Reception Unit: 6 Watts
ECU: 6 Watts
Remote Display: 6 Watts
Case Materials:
Reception Unit: Plastic
Equipment Controller: Metal beige
Remote Display: Plastic
Displays:
Reception Unit: 8 character LCD and 16 green indicator LEDs
Remote Display: 4 digit green LED
Dimensions:
Reception Unit: H: 65mm W: 265mm D: 180mm
Equipment Controller: H: 200mm W: 165mm D: 48mm
Remote Display: H: 150mm W: 88mm D: 15mm
Weight:
Reception Unit: 1.6kg
Equipment Controller: 1.2kg
Remote Display: 0.11kg
Documents
Sigma Vision Brochure
The item has been added to your basket